Montgomery Vikings 2016 Coaching Staff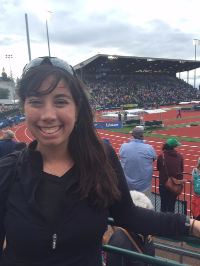 Head Coach: Melody Karpinski
Assistant Coaches: Bryan Bradley, Josh Pine (Monty '16), Devan Becker (Monty '16)
Head Coach Bio: Melody Karpinski
"Fill the unforgiving minute with 60 seconds worth of distance run." –Rudyard Kipling

The first cross-country race I ever ran was at a junior high invitational on the Viking Opener course when I was in 6th or 7th grade. I promptly decided I hated running and would never do such a thing again. I walked most of the last mile, until a course monitor (a kid from the Montgomery cross-country team no less) convinced me to run the last .2 miles into the finish. A couple years later, one of our family friends convinced me to come out to a high school summer running camp for those interested in cross-country.
I was bored so I decided to do it. We all ran twice a day in Annadel and had long competitive card games in between workouts at our campsite at Spring Lake. I still wasn't convinced, but I liked the card games so I joined the team. By the end of the season, I was hooked. I loved the trails in Annadel, my amazing teammates, a coach who believed in me and the feeling of competing against the clock. I competed in cross-country and track & field in high school for Santa Rosa Christian under Coach Skandera all four years, and at Santa Rosa Junior College under Coaches Ron Whitney & Pat Ryan for two years.
I assistant coached cross-country for a couple of seasons at SRC and then moved to San Diego for a few years to finish my B.A. After moving back to the area, I began assistant coaching high school xc & track at Rincon Valley Christian in 2014. Last year, I also coached RVC's junior high XC team where we became the 2015 MSSL league champions. I began coaching track at Montgomery this spring and am looking forward to coaching cross-country here this fall. When I'm not coaching, I am one of the managers at Fleet Feet Sports downtown, where you can pick up all your training shoes, flats/spikes and gear for the season. Training with Fleet Feet also has led me to do longer distances, and I finished my first marathon last year after running a few half marathons in the years prior. Running is now my favorite activity. J
I'm looking forward to meeting current and future Viking athletes this season. Let me know if you have any questions.
Coach Mel (619-204-8266, melody@fleetfeetsantarosa.com)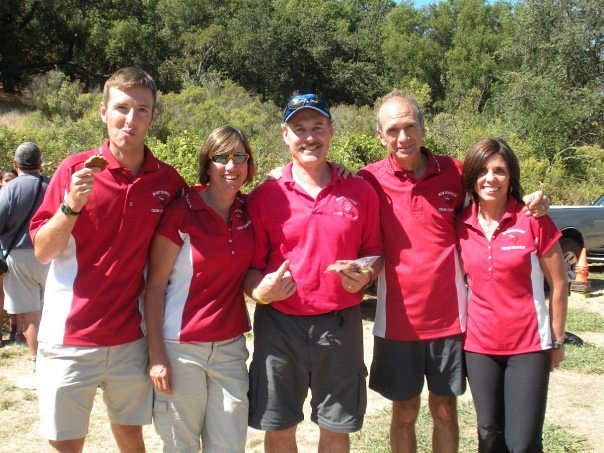 Faces to remember and those you may still see on occasion, left to right:
John Staroba (Monty '98) (Stats Manager), Val Sell (Head Coach 2001-2015), Brad Zanetti (Assistant Coach 2008-2015), Paul Berg (Celeste Berg '09), Photographer, Shelli Main (Tyler Main '09), Team cheerleader